​GET TO KNOW ME

I'm Amy. Traveler & blogger based in Ontario, Canada.

I've been working in the hospitality and travel industry for over twenty years. I love to help people and show them where I've been and where they might go. My clients include couples, families, groups and solo travelers seeking unique and special vacations all over the world. I love to learn and I love to write about my experiences, two more reasons the travel industry is the perfect fit for me.
Do more of what makes you happy.
You only live once. It's a cliché, but it's true. Seeing other parts of the world, especially with my family, fills my heart with joy and lights up a part of my mind that stays quiet at other times. Travel makes me feel like I'm living my life to its fullest potential.

My three favourite hobbies are growing plants (mostly the kind you can eat), seeing new places and writing.

​During the day, I'm a home-based travel consultant. When I'm not helping my clients, I'm caring for my home and family.
Powered by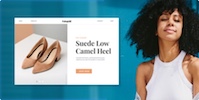 Create your own unique website with customizable templates.